Although the UAE's diverse expat population is a huge advantage in terms of economic growth, there are also potential risks for non-citizens fleeing to escape any legal situation. UAE residents are subject to a travel ban as a preventive and security measure. This makes sure that everyone is held responsible for any violation of law.
Here's how to check the UAE travel ban to see if you are concerned about getting into trouble when you travel from the UAE.
What happens if you have a travel ban in the UAE?
The UAE immigration travel ban is basically a restriction from crossing the country's borders – whether by entering, re-entering or exiting – via any means of transport until certain requirements have been met to lift the ban.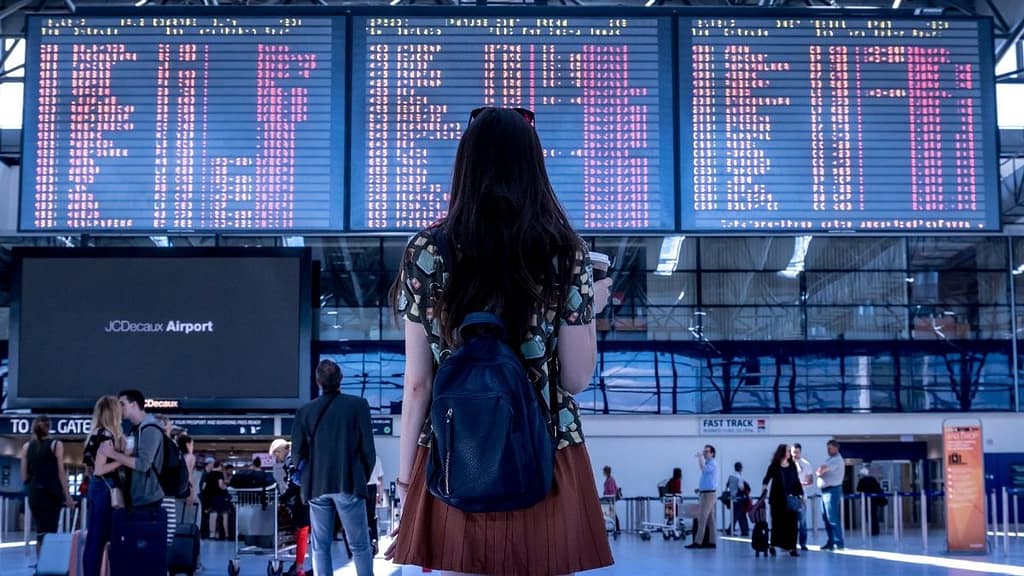 Reasons for the travel ban in the UAE
If you wish to travel abroad, the UAE immigration ban check is advisable to avoid any unforeseen and unfavourable situations at the airport's immigration desk. There are several grounds on which a travel ban may be imposed. The most common ones include:
An ongoing crime investigation
Violation of immigration laws
Unpaid financial debts
Rent disputes
Employment without a valid work permit
Overstaying on the visa
Leaving the country without notifying your employer and cancelling the work permit
A global outbreak of a disease
How to check the travel ban in the UAE?
Residents can either visit a police station in Dubai to make an in-person inquiry if any criminal complaint has been filed against them in financial cases.
A convenient way to find out UAE visa ban status is to make a phone call. You will need to provide your passport number and other details to the call centre agent. Denizens can contact the Amer centre in Dubai on the toll-free number 800-5111. Those overseas may call on +971-4-313-9999. This is also the best way to check UAE travel ban status with your passport number.
You can also hire a lawyer/attorney to conduct a thorough check on behalf of you if you are facing a possible travel ban. This is the best option, in case there is a likelihood of an arrest warrant being imposed on you. Also, checking through an attorney is sometimes the only way to check a travel ban in UAE if you are not in the country.
Another instant method to find out about travel ban status in UAE is to check online through the government website of the Dubai Police. Let's look at the online method.
Ways to check travel ban in dubai online
The free-of-charge service provided at the government website or smart app of Dubai Police enables Dubai residents to check UAE online immigration travel bans instantly.
The preliminary requirement to check the travel ban status online is to have a valid Emirates ID
Visit the official website of Dubai Police or download the Dubai Police smart app that is available for both Android and iOS users
Select 'Criminal Status of Financial Cases' that is listed amongst their Individual Services section
Enter your name and Emirates ID card number
In case there is a travel ban, you will be alerted and advised to head over to any Dubai Police station along with your Emirates ID, passport copy and an Authority Letter
There is no service fee for checking travel ban status online through the Dubai Police website and app
For further enquiries regarding travel ban and criminal status of financial cases, you can call the Dubai Police Criminal Investigation Department at 901 or drop an email at mail@dubaipolice.gov.ae
Ways to check immigration ban status in Abu Dhabi and other emirates
Residents in the capital can visit the Judicial Department in the Abu Dhabi website to check if they have any claims filed against them in Public Prosecution. A unified ID number is required at their Estafser e-service where requests related to cases can be made.
Those living in other emirates can visit our guide to check their visa status in the UAE.
The online facility launched by the government saves time and effort in getting information regarding travel ban status. It also saves you from the hassle of being held up at the airport.